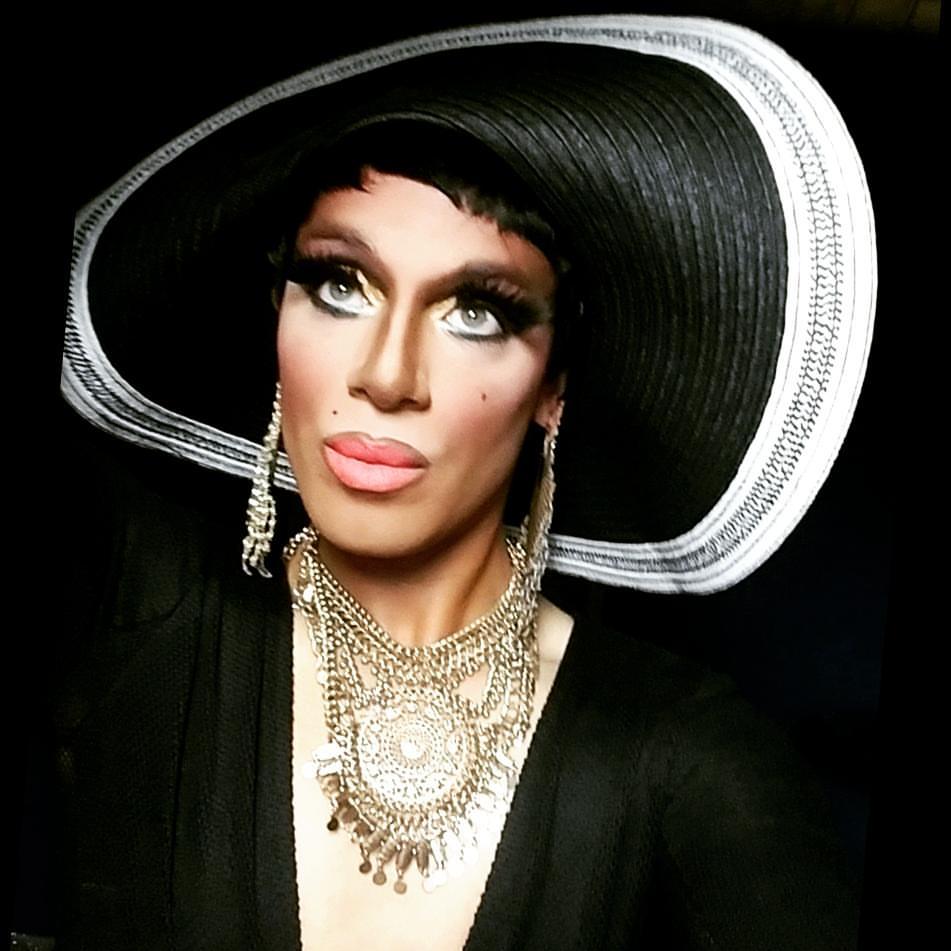 Tequila Sanchez is an entertainer out of the Grand Rapids, Michigan area where she is featured at places like Rumors Night Club. She started performing on December 2nd, 2009. She first appeared dancing for Cheetah Jameson in the Miss Greater Grand Rapids 2009 pageant in August and that was where her some of her inspiration and passion for drag came from. She also says her biggest inspiration for being a queen is Miss Shangela Laquifa Wadley…SHE LOVES HER!!!
Tequila typically performs at Rumors Nightclub and Diversions Nightclub, both in Grand Rapids, MI but also performs at other venues from time to time. Not necessarily a pageant queen, Tequila still does them for the adrenaline of competition, representing the bar, and says the crowns are pretty too. She is known as more of a dancing queen and loves cute dance costumes with upbeat dance numbers to get the crowd going.
When asked further about dance, here is what Tequila had to say: "I love to dance. I love it even more because my audience loves it. I don't entertain for the money or fame. Everyone knows usually you put more into drag than you get out of it. I participate in being an entertainer for the pure love of entertaining people. People pay to see a show so it is my mission no matter if there are 5 people or 20,000 people I put on a show."
Tequila is a big supporter of C-Snip, Humane Society, Mr. Friendly, American Cancer Society, and other community causes. She love to do benefit shows whenever she can knowing that all that money is being donated to make someone elses life even better. Her drag mother is Jasinya Sanchez and taught her a lot of what she knows but Tequila also sends love to LaLa Sanchez, Bradley Briegal, Dymond Denae, and Monica Parker. Without those people Tequila says she would never have become the entertainer that she is today.
Tequila is very open to performing to performing in new venues and is always looking to entertain that next crowd.
Titles and Awards
Miss Michigan Amateur FFI 2011
Miss PowerDiva Newcomer 2011
Tequila Sanchez: Performance History
---
Some venues and events that Tequila has been a part of include:
Michigan
Battle Creek, Michigan: Partners Bar 
Detroit, Michigan: Rainbow Room
Grand Rapids, Michigan: Diversions Night Club, Rumors Night Club 
Jackson, Michigan: Club Detour 
Lansing, Michigan: The Chrome Cat, Spiral Dance Bar 
Muskegon, Michigan: Club Mo'Z 
Traverse City, Michigan: Side Traxx Video Dance Bar
Ohio
Lorrain, Ohio: Club X
Toledo, Ohio: Bretz Nightclub, R House Bar
Tequila Sanchez: Links
---