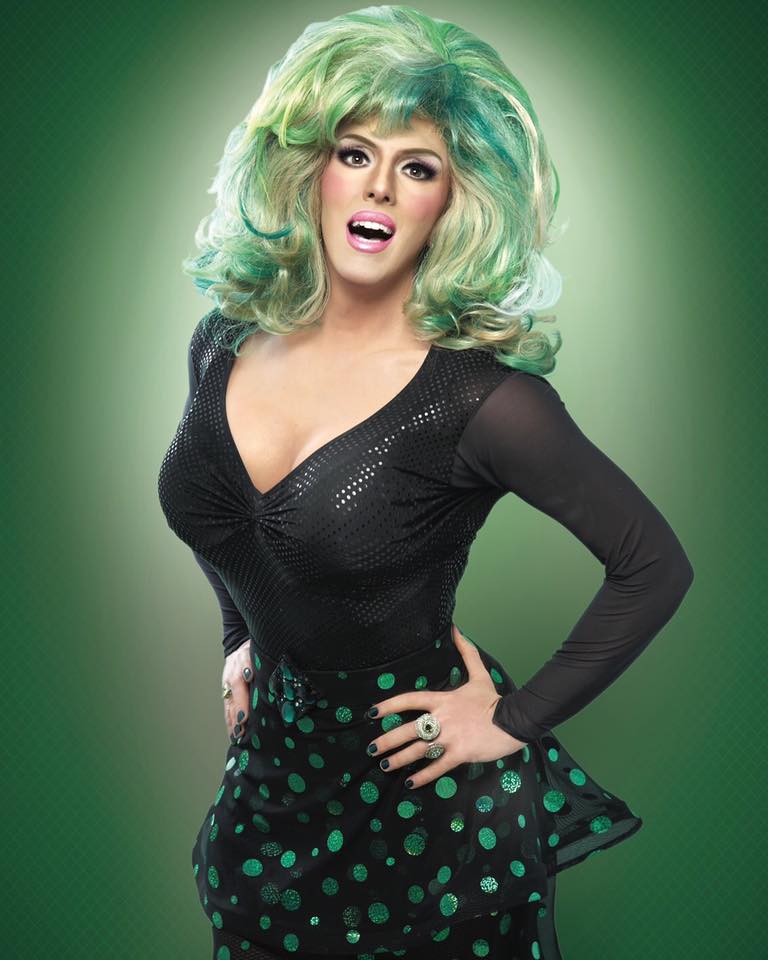 Hedda Lettuce is an entertainer from New York City, New York.  Hedda is known for her comedy and singing and has been featured on several television and film projects.
Hedda Lettuce, the six-time Drag Queen of the Year Award-winner (HX magazine), has received national acclaim for her poised characters, startling satire and original music. Hedda lures you into the funniest scenarios on stage with her ultra-candid, shimmering wit.
Drag-debutant, Miss Lettuce, has established herself as New York City's premiere queen in classic cabaret venues such as Caroline's on Broadway, FEZ and her classic movie night at the Clearview Chelsea. She has worked on such networks as Comedy Central, MTV and HBO, and in a handful of off-broadway plays. Hedda's comedy projects include her stand-up tour deforce, The Hedda Lettuce Show; The Dixie Chicks with Dicks, the country-singing drag trio; and Lettuce Rejoice, the annual Chelsea holiday spectacular.
Hedda has appeared with the likes of Sarah Jessica Parker and Madonna on such television shows as Project Runway, Sex and the City, 20/20 with Barbara Walters, the MTV Movie Awards, The Dave Chapelle Show, and Oprah. Hedda's film appearances include, The Look (Carol Alt), and Too Wong Foo. She starred along with Mink Stole in the play, Sleeping with Straight Men. She has also had the pleasure of working with high-profile charity events (Broadway Bares).
---
Hedda on WWW and Social Meda: Facebook | Website
---