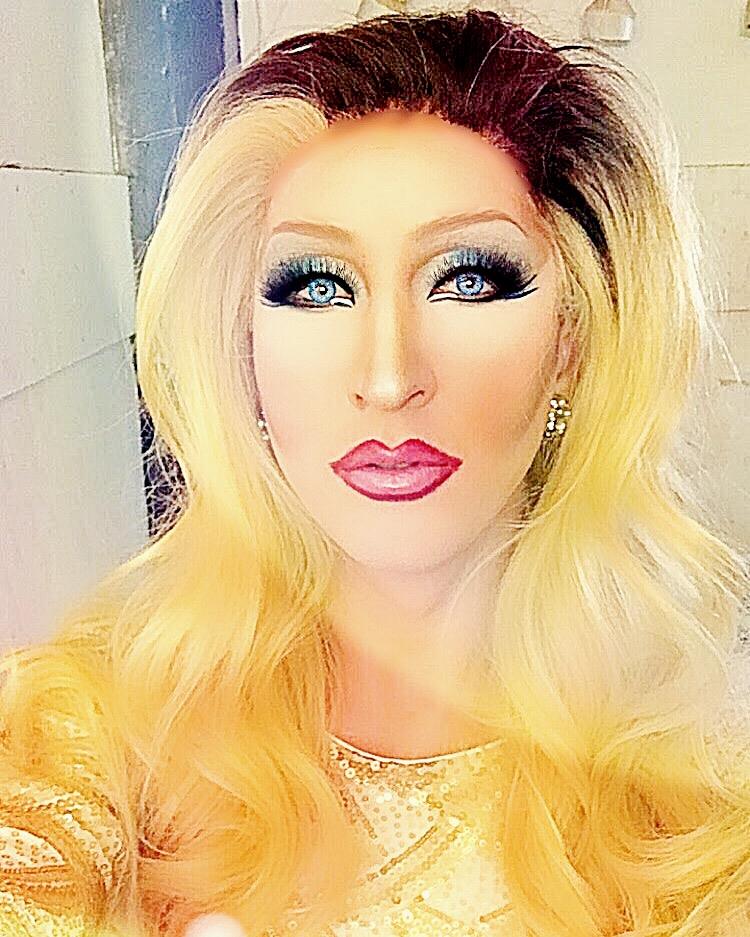 Leiloni Stars is an entertainer from Champaign, Illinois who is featured at places such as Chester Street Bar, V Picasso, and Miga.
Leiloni Stars has been an active member of the Champaign County LGBTQA Community since 2008. She has been a Lead Organizer and Mistress of Ceremonies for the Champaign County Pride Festival since it's conception starting in 2010.  Leiloni, along with dear friend, Aurora Lamont-Carrington, started a new Drag Showcase at the Emerald City Lounge in Champaign, IL in January 2011, which ran it's monthly series until November 2013.
Leiloni also hosted her own One-Woman Show at Boltini Lounge in Champaign, IL from June 2013 until March 2015. This show was on special occasions throughout it's run.
She has traveled to many different cities and states during her career and has made an illustrious impact on her community and fellow sisters of the Art of Drag.
When we last checked in on Leiloni, she was developing a new monthly Drag Showcase to begin at Miga in Champaign, IL starting in November 2015, as well as a special occasion Drag Brunch at V Picasso, starting in December 2015.
Titles and Awards
Miss Bistro 2012
Runner Up to Miss Chester Street 2009
Miss Rising Star 2003
Miss Illinois State Newcomer 2001
---
Leiloni on Social Media: Facebook
---
2013 Show Ad Featuring Leiloni