Trinity Kardashian Bone't is an entertainer out of Houston, Texas but has also called Atlanta, Georgia home.
Trinity was featured on Season 6 of RuPaul's Drag Race that premiered on February 24th, 2014 on Logo.
Titles and Awards
Top 12 at Miss Continental 2019
Miss Liberty Continental 2019
Prelim to Miss Continental
Miss Metro 2018
2nd Alternate to Miss Gay USofA 2018
Miss Parliament House 2016
(Parliament House – Orlando, Florida)
Miss Sweetheart International 2015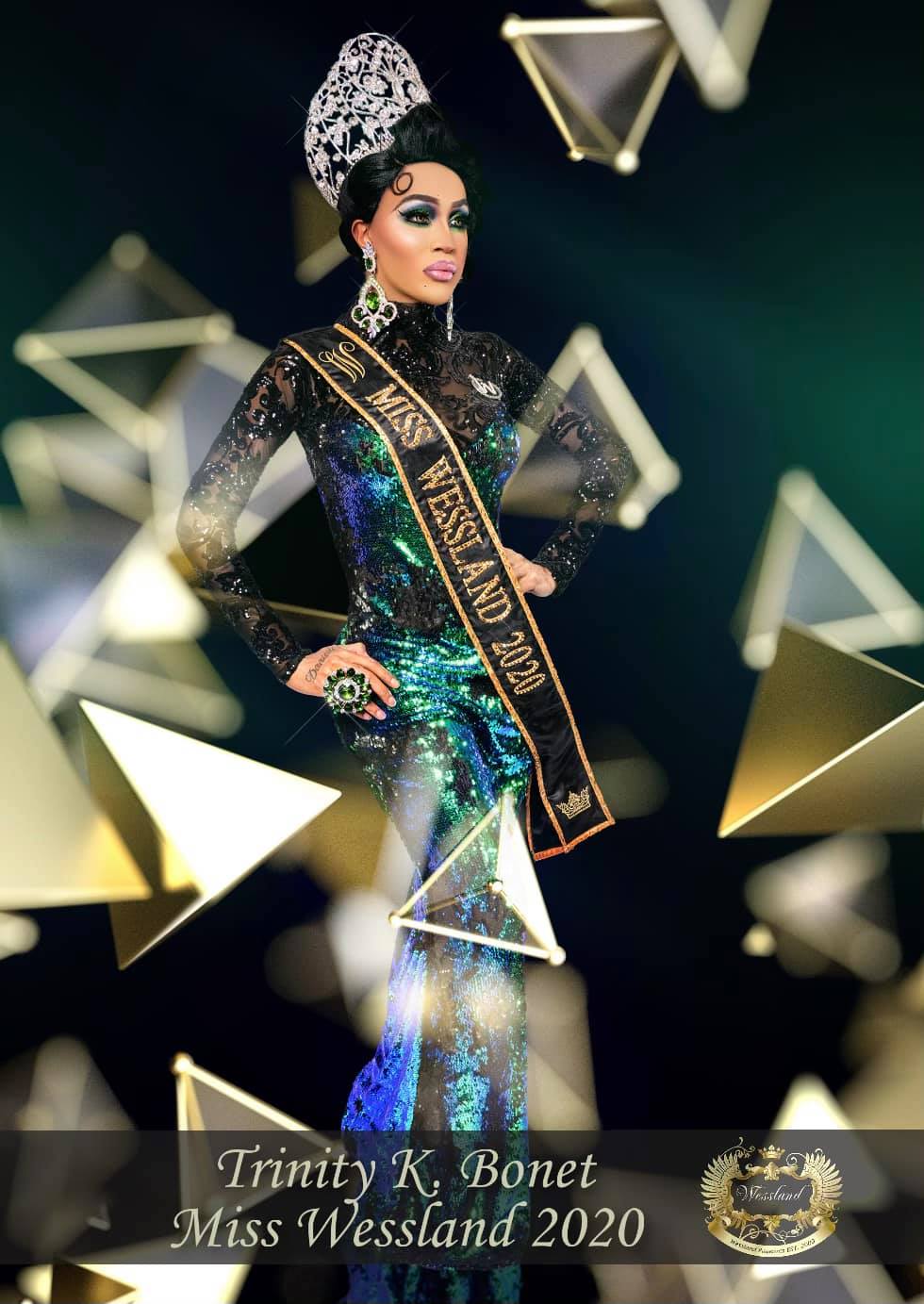 Trinity Kardashian Bone't: Family History
---

In the LGBTQIA+ community people get to choose their own family. Sometimes this accompanies their own biological families and sometimes this is the only family an individual has.
Children: Inferno K. Bonet Sephora
Trinity Kardashian Bone't: Photo and Pageant History Archives
---
Trinity Kardashian Bone't: Performance History
---
Some venues and events that Trinity has been a part of include:
Florida
Orlando, Florida — Parliament House
Georgia
Trinity Kardashian Bone't: Links
---