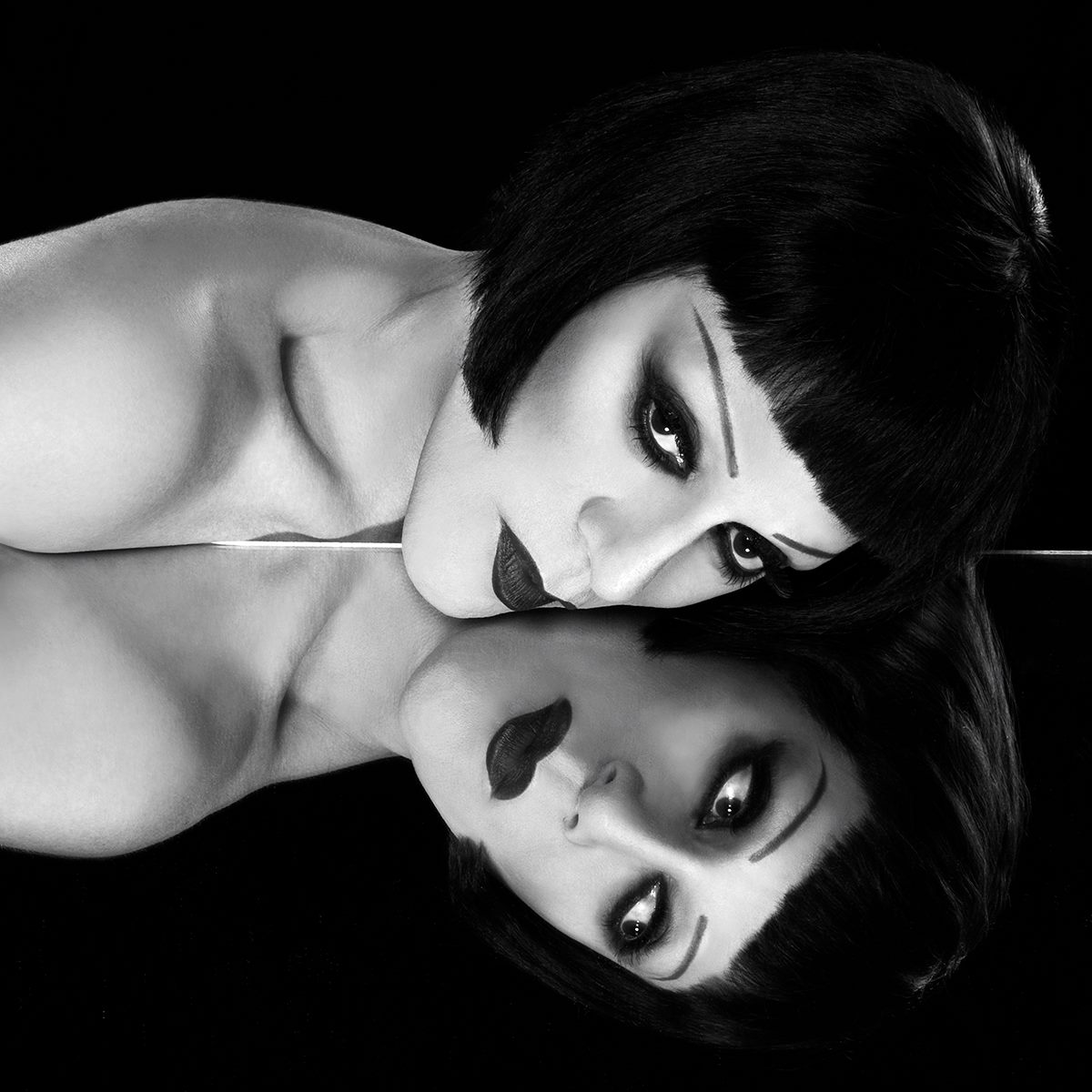 Joey Arias is an entertainer from New York City, New York.
Joey Arias is a New York City based performance artist, cabaret singer, and drag artist.
Born in Fayetteville, North Carolina on October 3, 1969, he was six when he moved with his family to Los Angeles. After singing with the rock band "Purlie" on Capitol Records and a stint with famed improvisational group the Groundlings, he moved to New York City as a teenager and eventually got a job at the Fiorucci designer clothing store. He and other store staff were known to first ever perform live (dance & moldel clothes) in the shop window's. While working at the store he became friends with alternative icon Klaus Nomi, singing backup and designing sets and costumes. While in New York he also performed with a band called Strange Party which recorded and performed in various night clubs. Joey also possess the rare unique gift of the "Z" chromosome. His sometimes "alien-like" personna is quite true to tell.
Arias, who is openly gay, gradually became involved in the burgeoning 1980s New York performance art scene, appearing regularly at Club 57 and other downtown venues. During these years he also began crafting a successful career in cabaret, based on his talent for channeling the vocal style and mannerisms of the legendary Billie Holiday. He has since recorded several albums and pursued an international nightclub career.
Upon the death of his dear friend and artistic colaborator, Joey became executor to the Klaus Nomi (Sperber) estate. A tribute to his friend is held in Berlin every year. A film on the life he shared with Klaus is currently in the works.
Arias is also notable for his portrayal of Joan Crawford in New York productions of Christmas with the Crawfords, an original holiday spoof of Christina Crawford's book Mommie Dearest. The San Francisco based production premiered Off-Broadway at the Grove Street Playhouse in 2000 starring Arias as Joan. Arias also starred in a 2001 revival of the play at the Chelsea Playhouse.
Arias can also be seen along side performers Miss Sherry Vine and Raven O at the Bar d'O annual reunions held at Indochine on Lafayette Street in New York City.
Film credits include Big Top Pee-wee, Mondo New York, Elvira, Mistress of the Dark, Flawless, and To Wong Foo, Thanks for Everything! Julie Newmar and Wigstock: The Movie.
His most recent work was performing in Arias with a Twist, a collaboration with puppeteer Basil Twist, at HERE Arts Center in New York and before that as the Mistress of Seduction in the Las Vegas show Zumanity, an "adult-themed" Cirque du Soleil show running at the New York-New York Hotel & Casino.
---
Joey on Social Media and on WWW: Facebook | Website
---
Joey and Friends
2015 – 2016 Show Ads Featuring Joey