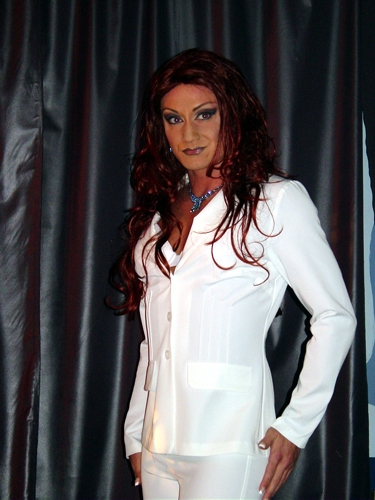 In Loving Memory of Heather Hunter
June 2, 1976 – January 18, 2009
Heather Hunter was a wild and amazing entertainer in Columbus, Ohio. She performed from 2003 through 2005 at bars like Axis Night Club, Blondie's Bar & Patio, Havana Video Lounge, Millenium and Union Station Video Cafe. In 2004, Heather captured the title of Miss Blondies.
Known for her constant source of laughter, Heather was a friend to many. In 2005, Heather went into hiding down in the deep South near Atlanta, Georgia. Sadly in 2009, Heather passed away after a long battle with diabetes. She will be immensely missed by everyone who knew her.
A benefit for Heather's family and the Central Ohio Diabetes Association was held on Sunday, May 10th, 2009 at Axis Night Club.
Titles and Awards
Miss Blondie's 2004
(Blondie's Bar & Patio – Columbus, Ohio)