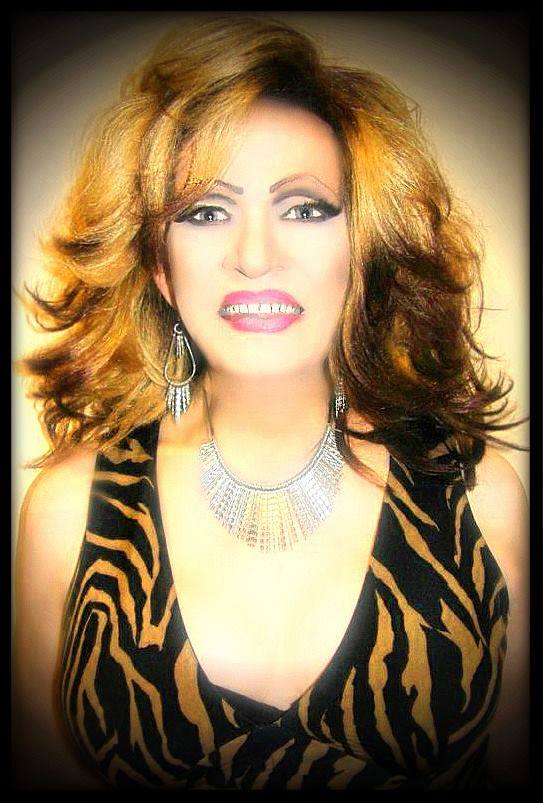 Dusty Michaels is the illusion of Stephen Adams and was an entertainer out of Missouri.  Dusty is now retired from doing shows but is well remembered and loved.
The name Dusty Michaels was derived from Stephen's middle name Michael and Dusty was from his admiration to Dusty Springfield as well as a reference to his days in the Army.  In the army they held regular area inspection where Stephen always passed but for his area was always dusty.
Dusty Michaels astounded the crowd in 1977 with his interpretation of Roxy Hart's lively performances.  Dusty won on his first attempt at  Miss Gay Missouri America which few have done.
Stephen originally came from Indianapolis, Indiana where he taught ballroom dance at Arthur Murray's then a Private School & was 5 years in a row the International Latin dance Champion. He moved to St. Louis in 1969 after 4 years in the Army. He still taught Dance when he arrived and soon started working at Helen Schraders doing shows as a female impersonator where he caught Donna Drag & Lana Kuntz's eye and was hired to Red Bull. He did mostly comedy but was talented at all forms of entertaining. He was maestro on the microphone and an awesome dancer. Stephen was the first to do Rocky Horror in St. Louis and his most requested performances were Comedy.
Though Stephen retired from performing professionally many years ago, he remained connected to the MGMA pageant as a supporter & judge. Dusty is the oldest living ( 80 years old ) former MGMA & resides in Alton, Illinois. He operated Simple Treasures on Broadway for many years. In 2008, Dusty made his return to stage, where he treated audiences to the occasional "Razzle Dazzle " & comedic flair.
Accomplishments
Miss Gay Missouri America 1977
Prelim to Miss Gay America
*A special thanks to Stephen Adams (Dusty Michaels) for letting me archive some of his collection here and throughout the site with some of his fellow performers and friends.
The below photo series is from 1975 and is of Dusty with a neighbor named Bill.  When we asked Dusty about the photo series this is was his response: "Bill was a neighbor when I lived in the Central West End of St. Louis—we immediately had a connection. We became really good friends though I knew when he graduated he was gonna leave and maybe not see him after that. We were like brothers or brother and sister if u will.  I remember Donna Drag our show diercter at REDBULL had asked if I would get some photos for a promotion coming up can be Alone or With someone–and joking said 'Take em with that Hunk Bill that lives in your building!' So as a joke back at her I ASKED Bill. WE just had fun doing them and didn't care if they were good or not–hence the one with Bill on floor between my legs and the dildo in my mouth. It was a fun shoot and got some awesome photos –of which none were ever used , but I loved and kept them. A friend said Bill has passed back in the 90's–sure miss him and doing the set of pics was like sex for me so sensual and satisfying."
Dusty Michaels and Friends
———————————————-
Stephen Adams aka Dusty Michaels on Facebook