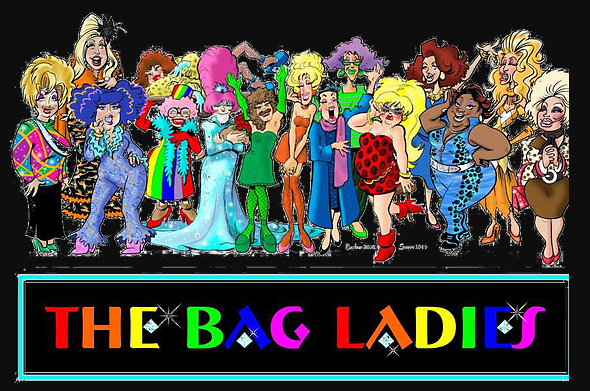 Since 1981, The Indy Bag Ladies have dedicated ourselves to: raising funds for those living with and affected by HIV/AIDS; raising awareness of safer sex practices to prevent sexually transmitted infections (STIs); raising the visibility and promoting the equality of LGBTQI+ Hoosiers through advocacy and education; and raising the morale of our Community through comedy, fun and inclusion.
The Indy Bag Ladies are men (and a few women/drag kings) willing to dress in outrageous costumes to entertain and raise money for the Indianapolis LGBTQI+ community.
For over 3 decades, The Indy Bag Ladies have raised funds specifically to help people living with HIV/AIDS (PLWH) in Indiana through the Indiana AIDS Fund and the Gregory Powers Direct Emergency Financial Assistance (DEFA) Fund. While our primary focus has been helping PLWH we have also supported a number of organizations and causes including but not limited to: Indiana Youth Group (IYG), the Cystic Fibrosis Foundation, The Damien Center, Step Up Incorporated, The Coby Palmer Food Pantry, The Julian Center and The Little Red Door Cancer Agency. Throughout our history, The Indy Bag Ladies have raised and donated Millions of dollars to help those in need!
Miss Indy Pride Bag Lady Titleholders
Miss Indy Pride Bag Lady Titleholders
*** In Loving Memory