Shae Shae LaReese is an entertainer out of Laguna Niguel, California. She is nationally known entertainer who is recognized for high energy dancing.
Titles and Awards
Miss Club Rio 2022
(Club Rio & On the Low – Hickory, North Carolina)
Miss November Club Rio 2021
Prelim to Miss Club Rio
(Club Rio & On the Low – Hickory, North Carolina)
1st Alternate to Miss Continental Elite 2021
Miss Gay United States 2017
Evening Gown Category Award
Miss Gay California United States 2017
Prelim to Miss Gay United States
Miss Scorpio 2017
(Scorpio Lounge – Charlotte, North Carolina)
Miss Stonewall 2016
(Stonewall Club – Huntington, West Virginia)
2nd Alternate to All American Goddess 2016
Tied for Creative Costume Category Award
Gulf States All American Goddess 2016
Prelim to All American Goddess
Miss Diosa 2016
Latin Goddess
Miss Gay South Central States USofA 2013
Prelim to Miss Gay USofA
Miss Essence International Classic 2013
2nd Alternate to National Entertainer of the Year, F.I. 2012
Miss Warehouse 29 2012
(Warehouse 29 – Greensboro, North Carolina)
Texas All American Goddess 2011
Prelim to All American Goddess
Miss Gay Florida America 1995
Prelim to Miss Gay America
Shae Shae is also a former Miss Parliament House (Orlando, Florida).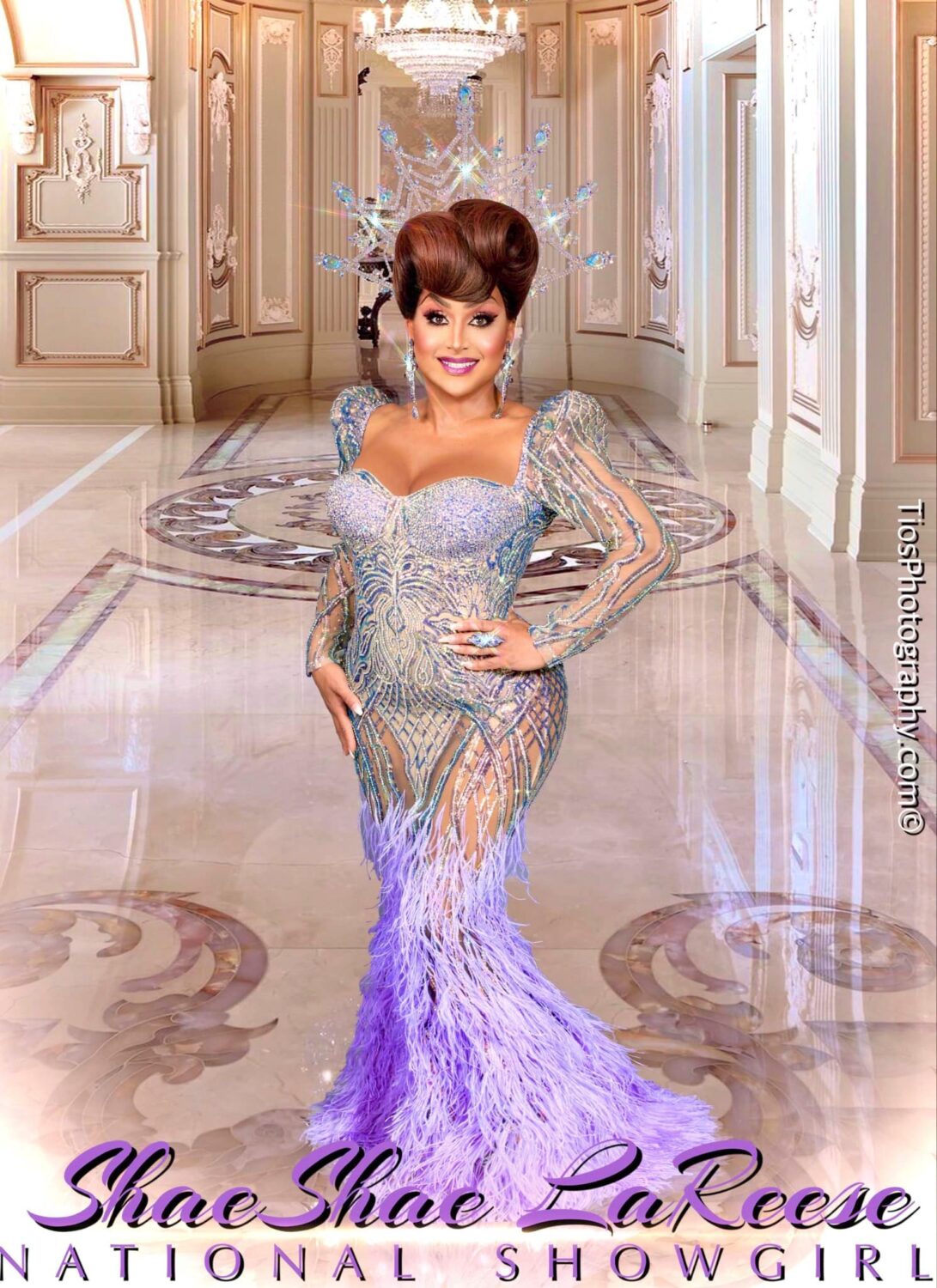 Shae Shae LaReese: Family Tree
In the LGBTQIA+ community people get to choose their own family. Sometimes this accompanies their own biological families and sometimes this is the only family an individual has.
This section will outline the family tree of Shae Shae LaReese.
Shae Shae LaReese: Photo and Pageant History Archives
Shae Shae LaReese: Ad History
Shae Shae LaReese: Performance History
Some venues and events that Shae Shae has been a part of include:
Shae Shae LaReese: Links