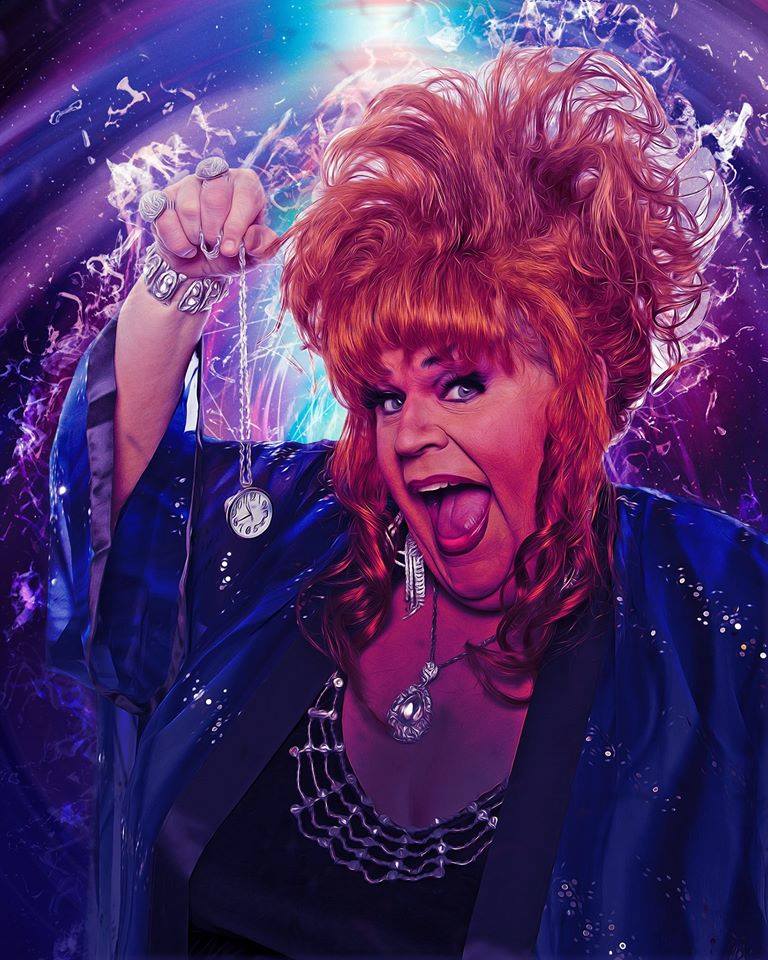 Bonnie Bitch is an entertainer out of Las Vegas, Nevada with 18 years of National and International touring experience appearing in in bars, night clubs, comedy clubs, theaters and casino show rooms.   Bonnie has been featured in 46 of the 50 states in the US.
With a career that started in 1978, Bonnie is America's first and only comedy female impersonator hypnotist.  She is a magician, puppeteer, exotic & domestic animal trainer, circus clown, stand up comedian and emcee.
With inspirations like Jim Bailey and Kenny Kerr, Bonnie also continues to inspire herself.  For example, Bonnie has raised funds for local AIDS Organizations in every state of her tour.
Some impersonations that Bonnie has done over the years include Peggy Lee, Divine, Mariah Carey, Rosanne, Fat Cher, Fat Barbara Streisand, Fat Madonna and Fat Diana Ross.
Bonnie has performed for and with such notable stars as Paula Abdul, Jerry Lewis, Britney Spears, Tapeface, Louie Anderson, Cris Angel, Mandy Moore, Norman Reedus, Chevy Chase, Will Ferrell, the Righteous Brothers, George Wallace, Lance Burton and many others.
Titles and Awards
Miss Gay Ohio USofA at Large 1991
Prelim to Miss Gay USofA at Large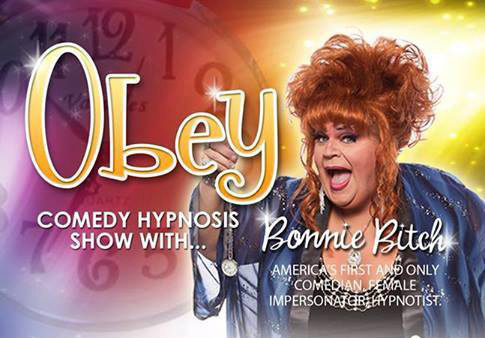 ---
Bonnie on the WWW: Website
---