Tanisha Iman is an entertainer currently residing in Jacksonville, Florida.
Titles and Awards
Miss South Florida International Plus 2022
Miss North America Supreme 2019
Miss International Vogue Plus 2017
Miss COA Large and Lovely 2016
Miss Dumarr International 2003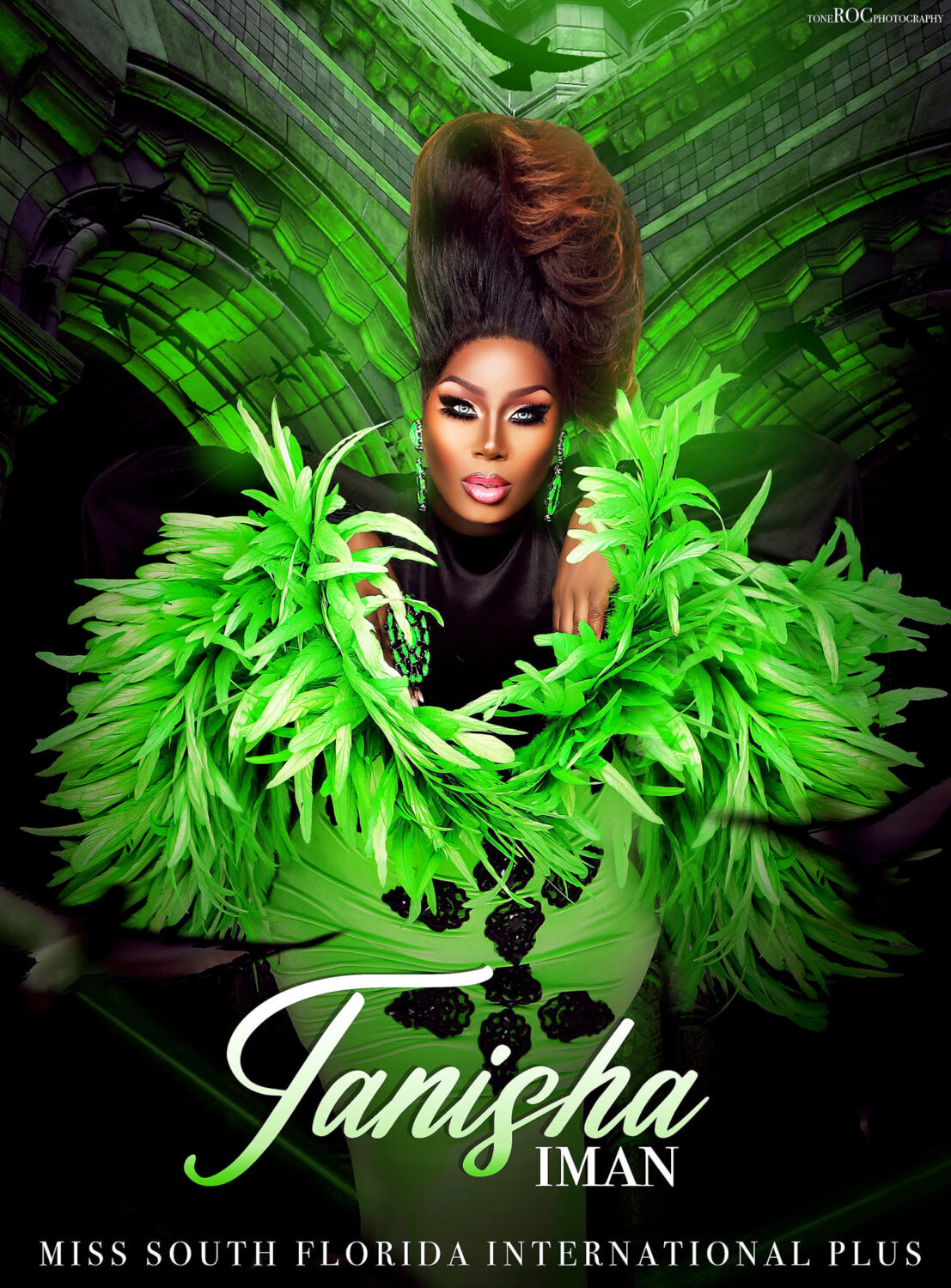 Tanisha Iman: Family Tree
In the LGBTQIA+ community people get to choose their own family. Sometimes this accompanies their own biological families and sometimes this is the only family an individual has.
This section will outline the family tree of Tanisha Iman.
Tanisha Iman: Performance History
Tanisha Iman: Links
Tanisha Iman: Ad History
2015 Show Ad Featuring Tanisha Iman