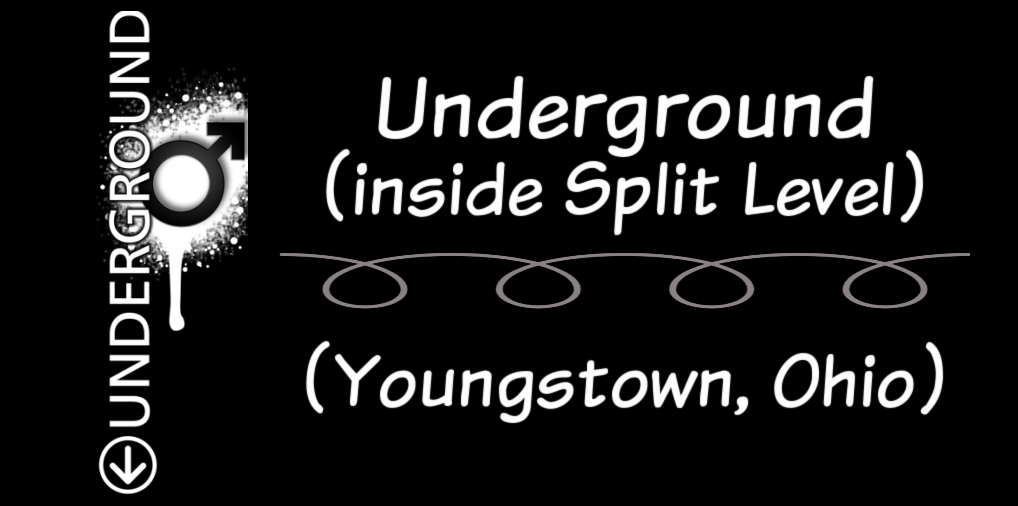 Underground, now closed, was located at 169 S. Four Mile Run Road in Youngstown, Ohio inside the basement of Split Level Niteclub. The space occupied by Underground would later become Pulse Niteclub.
The venue boasted no cover, a house DJ, male entertainment, shot guys and go go boys but also hosted drag entertainers as well. Samantha Styles was the first show director for the club.
Though we don't know the exact period Underground operated, we have located advertisements between March and May of 2010 which gives us some idea of a timeframe.
Underground: The Location
Below is the address and map of where Underground was located:
169 S. Four Mile Run Rd.
Youngstown, OH 44515
Here is a August 2009 street view of the property. In this image, we can see the Split Level signage.
This is a June 2011 street view of the property. As we can see from the shot, the location was still Split Level.
Underground: Archives
The below show advertisement was found on the club's Myspace page. Though undated, it indicates that the establishment was Youngstown's newest gay club.
Below are additional archives for this venue:
Underground: Entertainers Featured