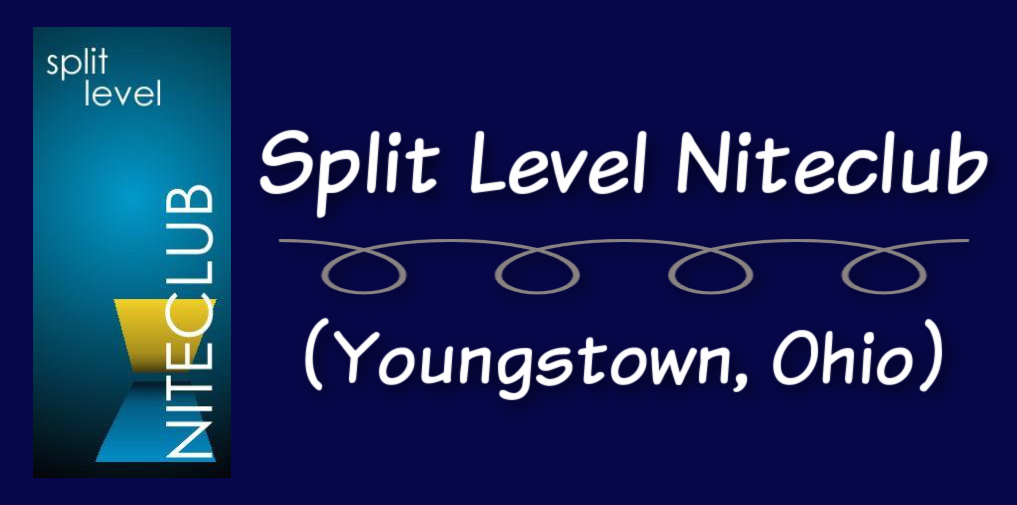 Split Level Niteclub, now closed, was located at 169 S. Four Mile Run Road in Youngstown, Ohio. The establishment has also been referred to as Split Level Show Bar. Both Underground and Pulse Niteclub were also inside this venue at different times with Underground having been the first to occupy a space within the venue. Though cross-promoted at times, It would appear that the basement inside the building was the designated area for these separately promoted spaces.
The venue opened in August of 2008 according to their website. Though we don't know the exact period it closed, we have located advertisements between October of 2008 and December of 2013 which gives us some idea of a timeframe.
The venue boasted giving the area a local bar atmosphere with a true dance-club experience. It featured a casual level bar with 12 drafts on tap, a two table pool room, huge patio, underground dancefloor and what was described as the area's best entertainment.
Below was an image from the club's now defunct website (splitlevelniteclub.com):
Split Level Niteclub: The Location
Below is the address and map of where Split Level was located:
169 S. Four Mile Run Rd.
Youngstown, OH 44515
Here is a August 2009 street view of the property:
This is a June 2011 street view of the property:
Split Level Niteclub: Archives
Split Level hosted various shows including the Rocky Horror Picture Show starring Derrock Hizerman as "Riff-Raff".
Additional ad history for the venue is available on the pages for Underground and Pulse Niteclub, which as we stated earlier occupied a space within the complex.
Split Level Niteclub: Performance History
Ahrin Starr – Camryn SeVille – Cherri Popp – DeAsia Daniels – Logan Styles – Lola VanHorn – Roxanne Ray – Skyler Styles – Tandi Williams – Teddy Michael – Trina Dior Valentino
Other entertainers, who don't have documented histories on this site but were featured at the venue according to advertisements, are as follows: