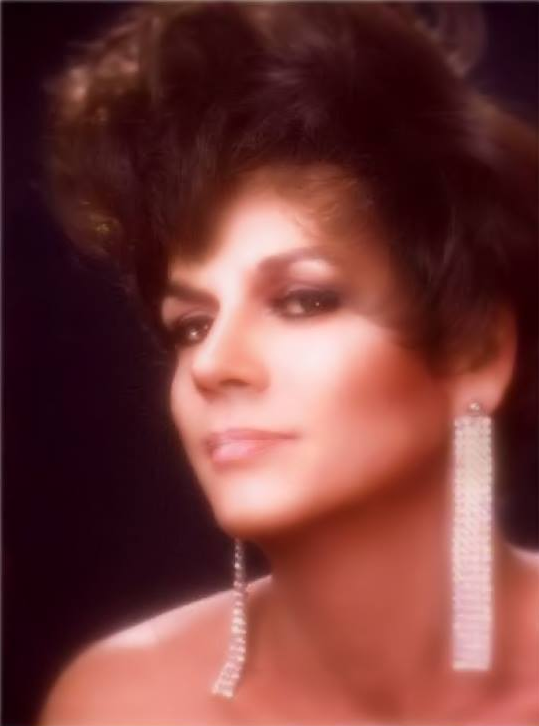 Candy James is the illusion of James Massie and was an entertainer who worked out of St. Louis, Missouri.  Candy captured the Miss Gay Missouri America crown in October 1974 at the Council Plaza Ballroom in St. Louis & his competitive spirit has never died down. Candy went on to become Miss Gay IL. AMERICA, MISS Gay Midwest America & Midwest Entertainer of the year.
"THAT SWEET THING " Candy is a name Synonymous with frivolity, fun and fashion . Candy's creativity & talent has not only benefited himself, but also many other aspiring stars & will go down in history as one of the most respected title holders Missouri has ever produced. Candy is remembered as an original member of " THE RIVER QUEENS " show cast in East St. Louis and has been show director of myriad revues . He keeps portraying the art form as the foremost respected Miss Gay Missouri & currently performs semi-regularly with the " PAINTED LADIES " showcase at Meyers Grove in St. Louis . Always creating & recreating CANDY celebrated 40 years in the art form in 2011
Titles and Awards
Midwest Entertainer of the Year, F.I. 1991
Prelim to National Entertainer of the Year, F.I.
Miss Gay Midwest America 1985
Prelim to Miss Gay America
Miss Gay Illinois America 1976
Prelim to Miss Gay America
Miss Gay Missouri America 1975
Prelim to Miss Gay America
Candy James and Friends