Champagne Bordeaux is an entertainer out of Columbus, Ohio but has also called Fort Lauderdale, Florida home. She was born and raised in Columbus where she got her start in 1991 after winning a talent search at the Grotto Night Club. In Columbus she also performed at places like Trends/Garage, Eagle and was on cast at Wall Street Nightclub. As of 2021, Champagne joined the cast as a ReneGAYde for Axis Nightclub and Union Cafe in Columbus. Champagne was also a former cast member at the now closed Caesar's Show Bar in Toledo, Ohio.
In Florida this amazing entertainer has worked with a host of national title holders and has been featured in bars all over the state including places like Splash, Steel Multiplex Nightclub and Boardwalk.
Titles and Awards
Miss Gay Black USofA 2010
Miss Florida Continental 2008
Prelim to Miss Continental
Miss Noche Latina 2005
Miss Gay Ohio America 1994
Prelim to Miss Gay America
Miss Gay Columbus America 1993
Prelim to Miss Gay Ohio America
Champagne has also captured the titles of: Miss Splash, Miss Southern Tropics EOY, Miss Tri County National, Miss Southwest FL FFI, and Miss Palm Beach FFI.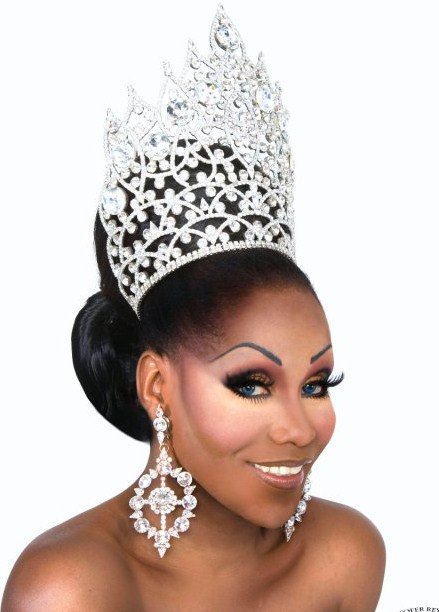 Champagne Bordeaux: Photo and Ad History Archives
---
Photo Archives

Ad History
Champagne Bordeaux: Performance History
---
Some venues and events that Champagne has been a part of include:
Florida

Fort Lauderdale: Lips
Tampa: Hamburger Mary's

Ohio
Champagne Bordeaux: Links
---
Champagne Bordeaux: Additional Ad History
---