Erica Andrews was an entertainer from San Antonio, Texas and had performed all over the country. She was the drag daughter of the Tandi Andrews and was very active in the pageant world having won several titles throug out her career.
In 2008, Erica was featured in the documentary 'Trantasia' which was first broadcast on the cable channel Showtime which followed contestants of the transexual beauty contest called "The World's Most Beautiful Transsexual". In 2010, the movie "Ticked-off Trannies with Knives" releases which stars Erica which is described as a John Waters inspired comedy-tragedy about a group of girls who meet some guys that bash them which cause the girls to get revenge. Erica has also been featured on the tv talk show "The Tyra Banks Show".
Known for many fabulous shows and routines, Erica kept the audience guessing at what was next. One of her well known performances includes her Mommie Dearest and Shirley Bassey mix to "I (Who Have Nothing)" which was the winning talent number for the 2006 National Entertainer of the Year pageant. Erica has also performed to such characters as Jessica Rabbit and Mary Katherine Gallagher from the movie "Superstar".
She will truly be missed by the entertainment community. Our heart goes out all of Erica's friends and family as we the mourn the loss of someone truly great.
Titles and Awards
Miss International Queen 2006
National Entertainer of the Year, F.I. 2006
Texas Entertainer of the Year, F.I. 2006
Prelim to National Entertainer of the Year, F.I.
Miss Florida Continental 2004
Prelim to Miss Continental
Miss Texas Continental 2000
Prelim to Miss Continental
3rd Alternate to Miss Continental 1998
Miss Illinois Continental 1998
Prelim to Miss Continental
Miss Gay South USofA 1998
Prelim to Miss Gay USofA
Miss Gay Texas USofA 1997
Prelim to Miss Gay USofA
Miss Gay San Antonio USofA 1996
Prelim to Miss Gay Texas USofA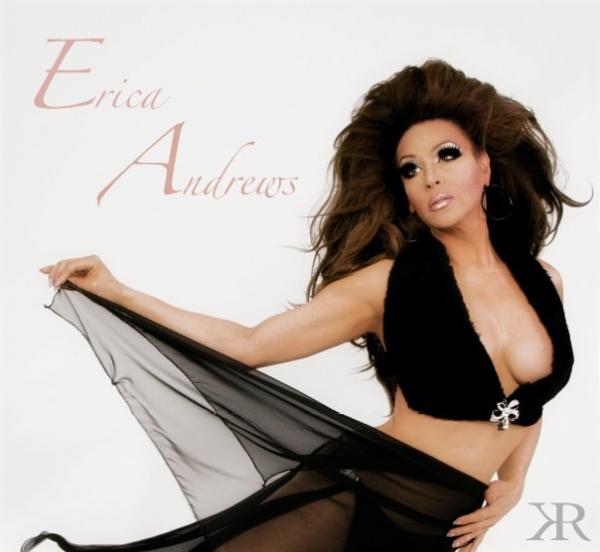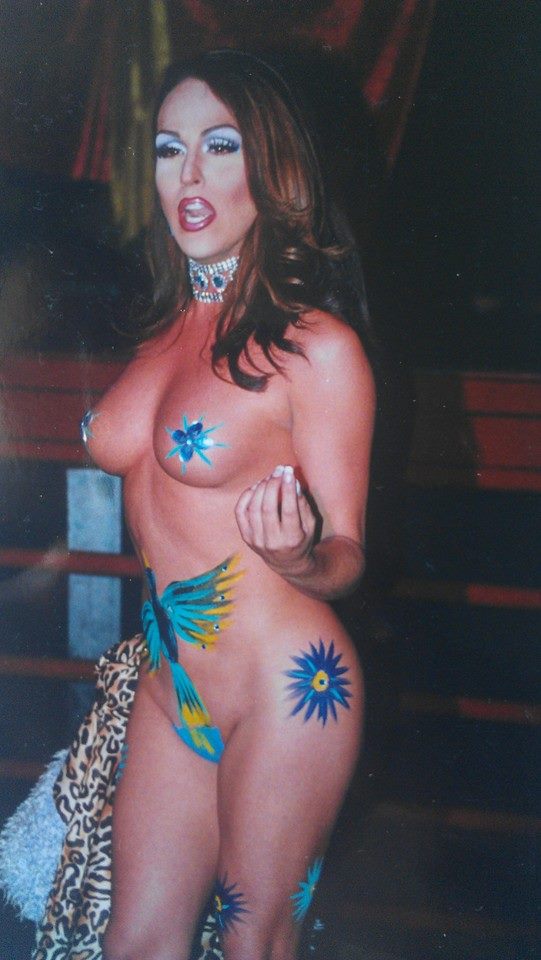 Erica Andrews: Family Tree
In the LGBTQIA+ community people get to choose their own family. Sometimes this accompanies their own biological families and sometimes this is the only family an individual has.
This section will outline the family tree of Erica Andrews.
Erica Andrews: Performance History
Florida

Orlando, Florida – Parliament House – Pulse

Ohio

Cincinnati, Ohio – Club Nonta
Columbus, Ohio – Axis Nightclub

Tennessee

Nashville, Tennessee – Play

Texas

Houston, Texas – Club Energy – F Bar
San Antonio, Texas – Pegasus
Erica Andrews: Captured Moments
Erica Andrews: Captured Moments
1995 – 2012 Show Ads Featuring Erica

Erica Andrews: Captured Moments